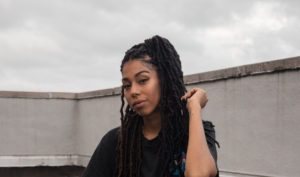 Experiencing an unplanned pregnancy is often scary and intimidating. For most women who weren't planning on getting pregnant, the prospect can bring up feelings of fear and worry.
It's not uncommon to wonder what people might think and how they will respond to your situation. As a minor, it can be especially daunting — from wondering how this will impact your future to imagining what would happen if your parents found out. These feelings are totally normal and you're not the first woman to experience an unplanned pregnancy as a minor.
Thankfully, you have options and we are here to help inform you and empower you to make the best decision for you and your future.
For any minors considering abortion, it's essential to know all of the necessary information to make a responsible and informed decision.
Because abortion is a medical procedure with potential life-long impacts, it is important to understand the different procedures and all of the moving parts that go along in making this decision. Abortion can have serious side effects and the risks can be high.
If you are considering this option, please call us today for a confidential appointment to speak to a counselor.
Make a plan
Before moving forward with any decision, you may want to confirm that you're actually pregnant and make sure the pregnancy is viable.
Free Pregnancy Test
Once you've taken an at-home pregnancy test, it's still a good idea to schedule an appointment to come to the Center and take a lab-quality test.
Free Ultrasounds
You'll then want to schedule an ultrasound to be sure your pregnancy is viable and to learn how far along your pregnancy is, as this will be a factor when it comes to your options.
What are my options when experiencing an unplanned pregnancy?
Your pregnancy options include parenting, adoption, and abortion. Boston Center For Pregnancy Choices is here to educate you on each option and provide resources to make your journey as smooth as possible.
Parenting
For those who choose to parent, we provide free resources like diapers, clothing, parenting education, and so much more.
Adoption
If you're interested in adoption, we will be able to refer you to an agency where you'll be empowered to make your own decisions.
Abortion
For women considering abortion, we provide educational resources, a lab-quality pregnancy test, and an ultrasound referral — at no cost to you.
Schedule a Free Appointment
Contact us to learn more about Boston Pregnancy Center and how we can help you navigate these challenging conversations with your parents or guardians.