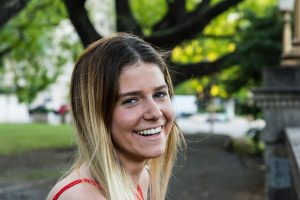 An ultrasound is the tool used to take pictures, which are called sonograms. This technology is used in the healthcare industry for diagnostic purposes and, if you're currently pregnant, this will be an important step to verifying the viability of your pregnancy, how far along you are, as well as eliminating health complications like ectopic pregnancies.
The Science Behind How Ultrasounds Work
The science behind ultrasounds are high-frequency sound waves. These soundwaves are targeted at specific body parts. As Independent Imaging describes it, "…the soundwaves create a fluid digital image of underlying body structures such as organs" which comes back as the sonogram that we are used to seeing. 
What to Expect if You Get an Ultrasound
These procedures are usually painless and can take between 30 minutes up to an hour. If you go in for an ultrasound, it will be conducted by a trained technician, called a sonographer. 
You will likely have a transvaginal ultrasound if you're in the first pregnancy trimester since this will allow for greater detail of the sonogram. This process is very similar to a pelvic exam. Once you are in the exam room, you will undress from the waist down and, under the technician's guidance, place your feet in the footrests just like you would for a pap smear. 
The technician will insert a very thin probe into your vagina for the soundwaves to issue off of the fetal limbs and organs to create a digital image that will give an accurate portrayal of the health of your pregnancy. 
How to Schedule an Ultrasound
Ultrasounds are a great way to give you important information about pregnancy health and development (as well as check the health of your cervix), but without insurance can cost patients hundreds of dollars.
Many pregnancy resource centers, including Boston Center for Pregnancy Choices, offer  ultrasound referrals for no cost ultrasounds if necessary criteria are met. So contact us today if you are interested in a referral.