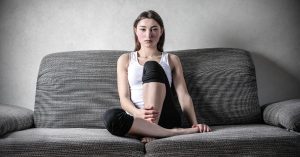 This past June, the Supreme Court shocked many by overturning Roe v. Wade. This decision left women questioning what services would be provided if pregnancy complications arose. However, to be clear, legal treatment, including pregnancy termination, is permitted to save a woman's life.
What About Life-Saving Treatment for Ectopic Pregnancy and Miscarriage?
Pregnancy complications such as miscarriage or ectopic pregnancy usually require medical intervention. These conditions can seriously threaten a woman's health and life.
An ectopic pregnancy occurs when it takes place outside the uterus and is considered a non-viable pregnancy because it cannot survive there. This condition can cause complications such as hemorrhaging and, without proper medical treatment, can even cause death.
Similarly, a miscarriage sometimes need medical assistance to pass completely and not threaten a woman's life due to infection.
Completely legal treatment is still available to save women's lives when such complications arise.
Is Emergency Care Only Allowed in States Where Abortion is Legal?
Life-saving treatment is not limited to states that still allow abortions. Even states with strict abortion bans have laws stating a woman's life is a priority. So when necessary, pregnancy termination is acceptable and legal to save a woman's life in these territories. 
Moreover, this letter from the secretary of Health and Human Services states emergency treatment, including pregnancy termination, is legally acceptable for pregnancy complications no matter the state's laws or restrictions. 
Need More Information?
Contact us today if you have questions regarding state laws or pregnancy questions. We are here to answer your concerns and provide you with the care and support you need.
We also provide ultrasound referrals, pregnancy tests, and options counseling. All appointments and services are cost-free and always confidential. 
No matter your circumstances or decision, we're here to walk alongside you on this journey. You are not alone, and we invite you to gain the resources and knowledge you deserve.